Lewis Hamilton and Conor McGregor are two of the most outstanding sportsmen globally. They both have made a name for themselves in their respective sports. While McGregor is a former UFC featherweight and lightweight double-champion, Hamilton is an F1 seven-time world champion.
The excellent sporting career of Hamilton and McGregor not only got them fame and success but also millions to fill their bank accounts. The F1 world champion has a net worth of around $285 million, and the Irish UFC fighter has a net worth of $200 million.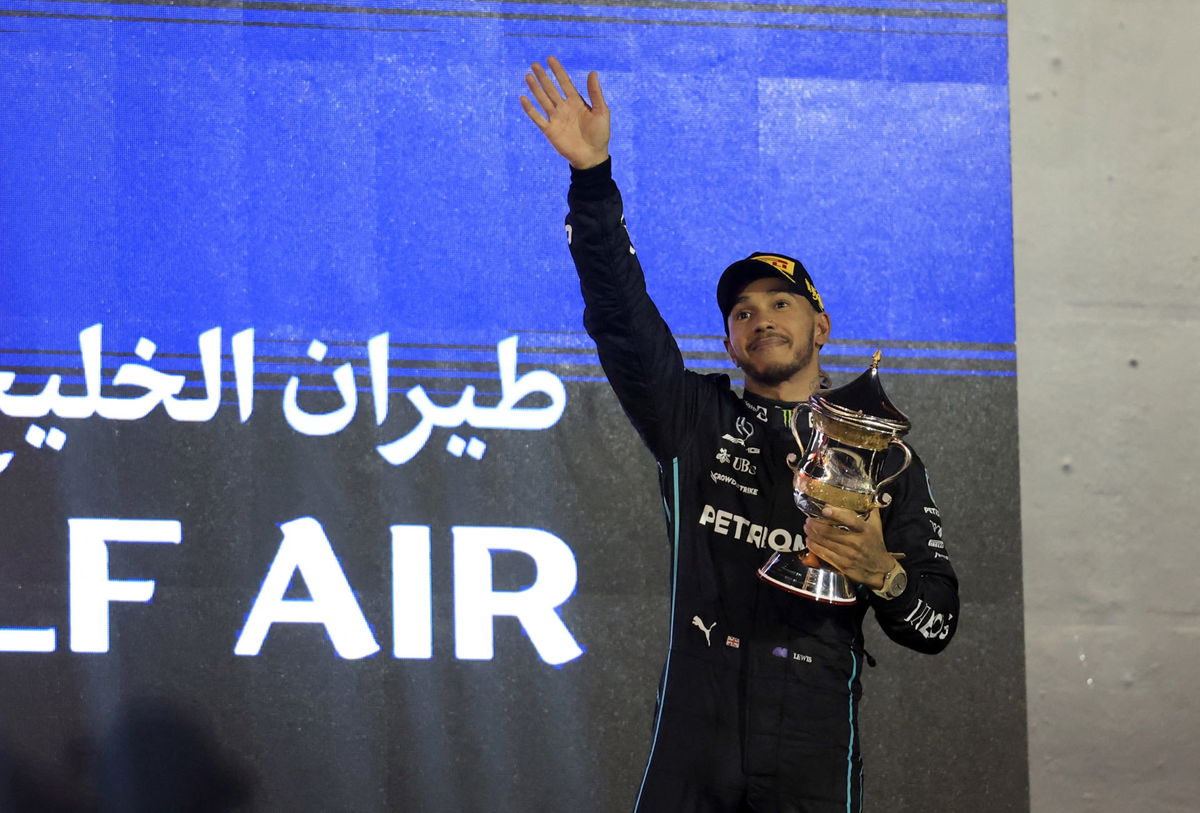 Both of them use their vast fortune for a luxurious lifestyle. The UFC champion recently got a new luxury yacht that has got the internet's attention. Further, Hamilton owns property in Monaco, so the Englishman also owns a yacht to suit the luxurious lifestyle of living in the principality. Now, let's take a look at both their yachts.
Lewis Hamilton and his lavish yacht
The seven-time world champion bought his lavish yacht back in 2009 when driving for McLaren. That year, he signed a new contract worth $88 million with the Woking base. So, the 2008 world champion was looking for ways to spend his fortune. He already drives an expensive F1 car for a living, and his personal collection also consists of many supercars, bikes, and the Sunseeker 90 yacht.
It is a 90-foot-long yacht, hence the name Sunseeker 90, and the Mercedes driver bought it for $4 million. Hamilton's yacht is made by Sunseeker International, a British luxury yacht brand, and they made a massive name for building lavish yachts. The Sunseeker 90 has an MTU engine to power it, which takes it to a maximum speed of 27 knots.
WATCH THIS STORY: 5 F1 Crashes Which Stunned the World
The 90-foot-long luxury water ride has a built-in sundeck for the seven-time world champion to enjoy the warm sun and the pleasant wind by the Monaco coastline. Further, The Billion Dollar Man's expensive yacht also got a BBQ, modular lounge seating, a bar, and a dining area for Hamilton to throw parties. The Sunseeker 90 also has a living room and two double bedrooms.
Conor McGregor got a super-yacht
The Irish mixed martial artist has used his vast net worth to buy many luxurious items, including various luxury cars and supercars. In 2021, he added a super-yacht to his collection of expensive toys. McGregor purchased a $3.6 million Tecnomar for Lamborghini 63. And he further spent $500,000 on customization, making the yacht with approx $4.1 million.
View this post on Instagram
It is a 63-foot-long yacht made by the Lamborghini in association with Tecnomar. Only 63 of these yachts are made, and McGregor got the Number 12 to honor his whiskey brand, Proper No. Twelve. Further, the Italian yacht took inspiration from the supercar Lamborghini SIÁN FKP 37.
The yacht has a twin MAN V12 engine which can take it to a speed of 60 knots. So, it also earned the title, 'The Supercar of the Sea'.
READ MORE: Big Blow for Conor McGregor, Lewis Hamilton & Serena Williams as LA Dodgers Owner Completes $5.3 Billion Chelsea Takeover
While McGregor's 63-foot-yacht is more performance-oriented and can go much faster, Hamilton's 90-foot-yacht provides a more luxurious experience. But we would like to hear from you. Which of the 2 yachts would you like to take out for a sunset sail?
The post Lewis Hamilton v Conor McGregor: Which Minted Athlete Has the More Expensive Multi-Million Dollar Yacht? appeared first on EssentiallySports.
from EssentiallySports https://ift.tt/IOuZ21a